I have to confess that I didn't know anything about Chrissie Wellington, the four-times Ironman Triathlon World Champion, before reading this book. But, what a story this is! From an ordinary 'sporty kid' born in Norfolk to the Ironman championships in Kona, Hawaii and undefeated in 13 Ironman races. Wow!
Paperback: 352 pages
Publisher: Constable (7 Mar. 2013)
Language: English
ISBN-10: 1780338716
ISBN-13: 978-1780338712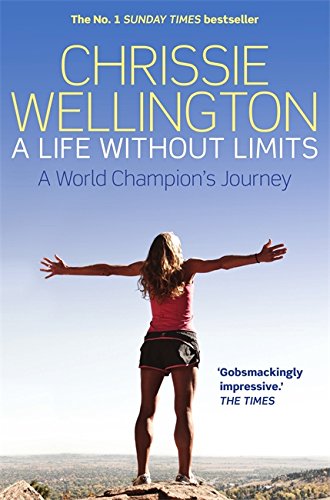 This book is Chrissie Wellington's autobiography. It describes many aspects of the life and races of a professional Ironman athlete. It is also an incredibly honest account of her personal development. From a teenager with an eating disorder, her somewhat accident-prone nature (nickname, Muppet), through a career as a civil servant with the UK government, and the 'be the best you can be' approach to life that enabled her Ironman sporting success.
I enjoyed reading the whole book but the chapter about winning her first Ironman in Hawaii in 2007, where Chrissie finished five minutes ahead of her nearest rival, was particularly enjoyable. Everyone likes an underdog but to enter the Ironman as a rookie at the age of 30, as a virtual unknown, and win that race was a fantastic read. I was cheering from my sofa (!)
The story of Chrissie's life and career is rooted in a down-to-earth and driven attitude that developed the mental toolkit to succeed at the highest level. It's an inspirational story that will help anybody with whatever they choose to do, sporting career or otherwise.
When I'm struggling with a long run, or on a particularly muddy parkrun course, or coming to the end of a long day's cycle ride, I will remember the outlook on life and achievement that is described in this book. It was an inspiring read.