Authors: Nick Cotton and Tom Fenton
Paperback: 204 pages
Publisher: Vertebrate Graphics/Publishing Ltd
ISBN-10: 1906148260
ISBN-13: 978-1906148263
RRP £15.95 but typically priced at ~ £11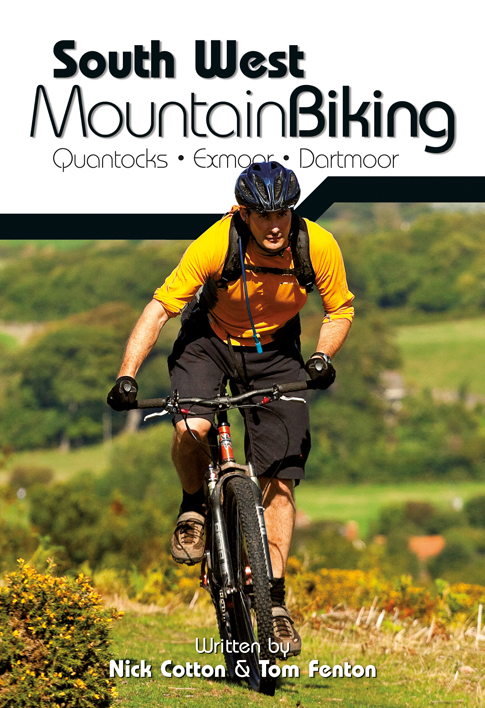 South West Mountain Biking is a brilliant little book that describes 26 mountain bike rides, between 10 km and 30 km, in Dartmoor, Exmoor and the Quantock Hills. Each ride has a description, detailed step-by-step directions, and Ordnance Survey maps. In addition, each trip incudes other information such as difficulty grading from blue (medium) through red (hard) to black (extreme), an estimated time for cycling the route, and pub and cafe stops noted in a summary at the start of each ride.
Other details such as Tourist Information Offices and cycle hire places are contained in an appendix at the end of the book. The first chapter of the book has some sensible advice about planning your ride, safety, essential kit and descriptions for the riding in each area.
I've not cycled any of these rides but I've cycled the Devon Coast-to-Coast route and this included the area around Okehampton where two of the rides are situated. This book certainly makes me want to return to that area and explore the off-road riding in the South West. The book is nicely designed, it is printed to the same high standard as other books by the same publisher, and it fits easily into a cycling jersey pocket. All in all, a great book that describes some exciting off-road routes and that maintains the high quality of other books from this publisher.
This review is also posted on Amazon UK.