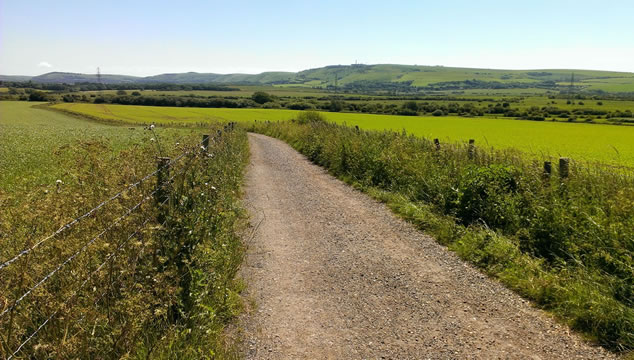 Later this month, two friends and I will be cycling a 100 mile circular route in the Surrey and Sussex countryside. We've done the trip before and the training and the ride itself are an annual challenge that we enjoy doing. Building up to that, I've done a couple of trips recently that have highlighted the fantastic countryside in Sussex. Perhaps helped by some glorious weather!
We've cycled off-road to the coast and ridden a circular loop around Horsham on quiet country lanes with hardly a car in sight. Despite living in the 'busy' south east of England, it really is possible to get away from it all on your bicycle! Cycling in Sussex FTW!
Tell me more! What routes?
The routes I've cycled over the last two weekends are:
Horsham to Shoreham – a round trip along the Downs Link trail from Horsham to the coast. In total, 48 miles, of which approx. 75% of is off-road.
Training Ride for 100 Miler – a big 60 mile loop along country lanes in Surrey and Sussex. Starting from Horsham and travelling north and south from the town.
I'll probably describe these in more detail in subsequent blog posts but they are great routes for exploring country lanes and off-road trails in Sussex. It's easily possible to avoid busy roads and get away from it all!