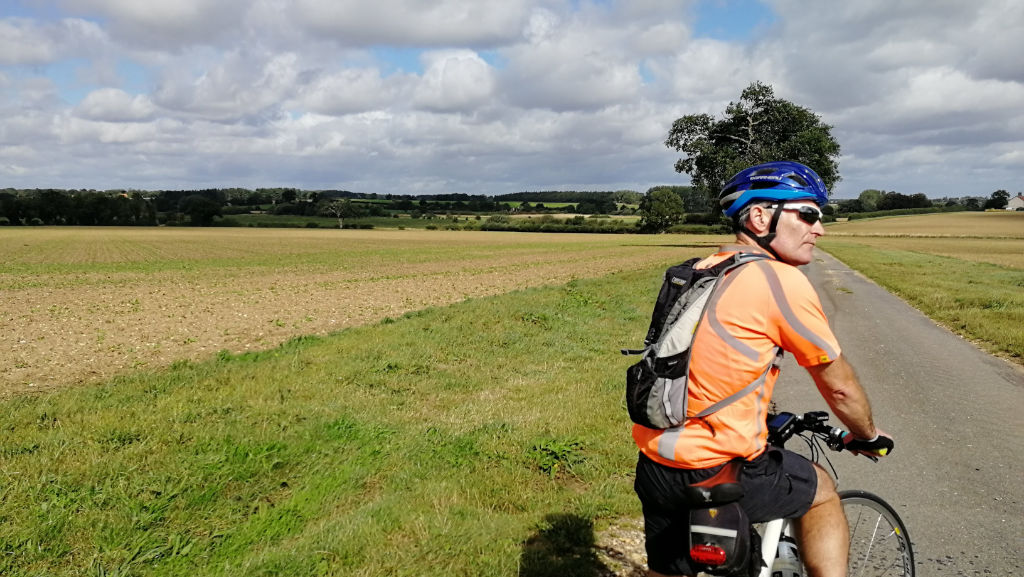 I've been away for a cycling weekend with friends to King's Lynn in Norfolk. We cycled about 150 miles over a Friday and Saturday.
We stayed in the Duke's Head Hotel in the middle of King's Lynn and cycled a circular route each day. The routes were mostly country lanes and, apart from a couple of busy stretches, we saw hardly any cars.
Day 1: We cycled a route that was south and east of King's Lynn to Hingham and returned via Swaffham – 83 miles.
Day 2: Our route went north east to Wells-next-the-Sea and Holkham and we returned via Burnham Market and Sandringham estate – 75 miles.
We started cycling each day at ~8.30am and finished at 5.00pm. We stopped for an hour for lunch each day and had several other shorter stops for punctures and water or snacks.
I cycled the routes on my flat bar Trek hybrid bike which was excellent. Road bikes would also have been OK apart from one short bumpy bridleway section near Wells-next-the-Sea.
Two people from our group cycled a different route along the Peddars Way with their mountain bikes on the second day. Overall though, our group used hybrid bikes.
Trip Highlights
Lowlights
Cycling against the wind on the first day. I reckon that took an extra 25% effort.
Overall
I found the days physically demanding because I've not done as much long distance cycling this year. As a result, just sitting on a bike for 6-7 hours was tough enough. However, we didn't have many breaks on either day. And both days were very windy and cycling was much more difficult because of that.
I have been cycling in Norfolk before and the routes this time overlapped very slightly with that earlier trip. However, it was great to to get away and explore a new part of Norfolk on this trip.