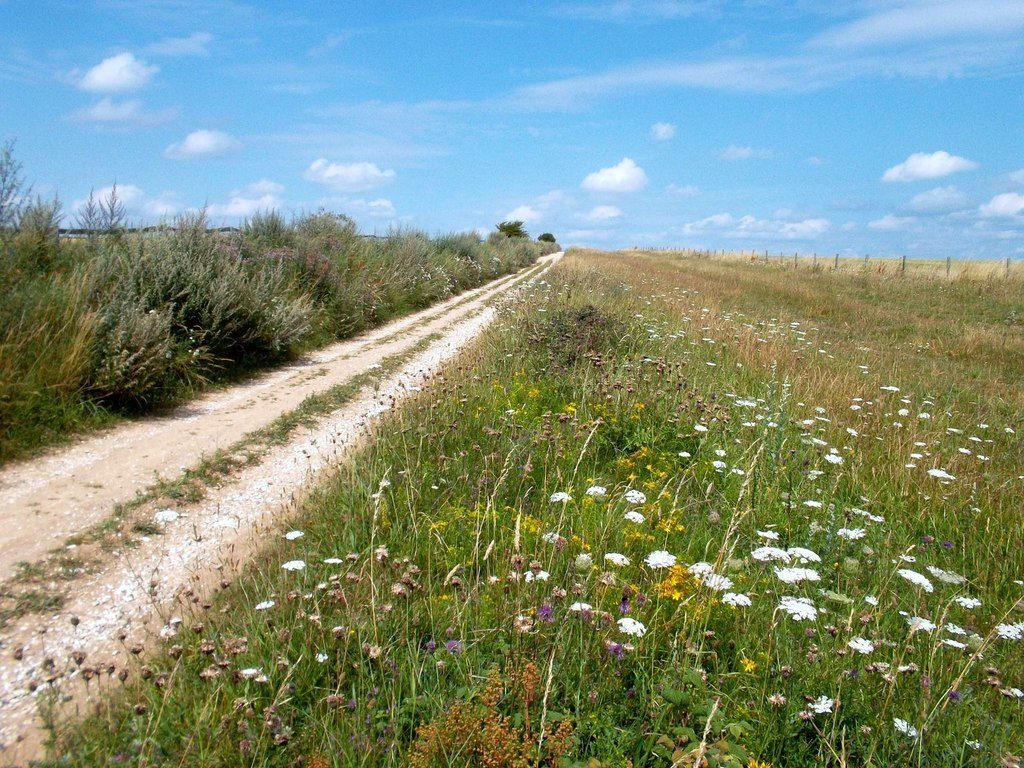 I wrote about Cycling the Ridgeway Trail in 2010 and I've just cycled it again! This time, we chose a different starting point and rode in alternative directions each day.
Who are we? We're a group of mates who get away cycling for a couple of weekends every year. We're not really MAMILs (it's baggy shorts only, we know our limitations) but we enjoy the cycling and the group camaraderie.
Here's what we did on the recent trip.
The Ridgeway Trail
The Ridgeway National Trail is an off-road route in south central England. There is a lot of useful information about the Ridgeway Trail on the National Trails website but here's my summary.
Distance: 87 miles (official route).
Start: Overton Hill (near Avebury) in Wiltshire.
End: Ivinghoe Beacon (near Tring) in Buckinghamshire.
Terrain: Mainly off-road, chalk downlands, grassy bridleways, fields and tracks.
Mountain bike required.
We used GPS on the route because two of us have Garmin sat navs. However, I bought this Ridgeway Trail map (it's waterproof) from Harvey Maps and took Ordnance Survey maps as well. The OS maps are Landranger 173, 174, 175 and 165 although 173 only covers a small section at the start.
Where We Stayed
We stayed at The Swan in East Ilsley. It's a great pub with friendly landlord, good food for breakfast and dinner, and a couple of decent ales. In addition, we were able to store bikes in a lockable garage next to the car park. Nice one!
East Ilsley is a small village that is approx. halfway along the Ridgeway Trail. In fact, it's 37 miles from the western starting point at Overton Hill (near Avebury). The Ridgeway is only a mile from East Ilsley but the shortest route is along an overgrown, grassy bridleway which was difficult to cycle at first (not knowing what surface was under the grass).
Two Days Cycling
Day 1: Cycle from East Ilsley to the western start of the Ridgeway at Avebury/Overton Hill. Return home by the same route. Distance 75 miles. Mainly off-road.
Day 2: Cycle east on the Ridgeway to Watlington. Return by road. Distance 42 miles. Mixture of on and off-road.
Cycling West along the Ridgeway
Here's the Day 1 route:
I found the first day very tough physically because of the distance and off-road terrain which, whilst not technically too difficult in the main, required a lot of concentration on some narrow tracks and on grassy overgrown sections. The section near Avebury was very slow progress because the track was very overgrown and deeply rutted.
Additionally, this western section of the Ridgeway does not have any villages directly on the route so I cycled the whole day on water, energy gels and Trek energy bars. Not ideal. Some of our group cycled a shorter route and had time to detour to a village for lunch but I didn't really have time for that. Next time, I will set a time or mileage limit for the outward leg and stick to that because, whilst I count myself as reasonably fit, 75 miles off-road is a long and tiring day.
Cycling East along the Ridgeway to Watlington
Here's the map for Day 2:
This was a more relaxing route and just what I needed after the tough first day! We cycled the Ridgeway to Streatley and Goring (it was lovely by the river) before picking up the Swan's Way to Watlington. There were a couple of difficult (for me) bumpy tracks through fields on the route but otherwise it was a lot easier than Day 1.
We stopped at the Chequers in Watlington for lunch.  It rained heavily as we were there and afterwards there was an 'entertaining' muddy section on the return route. At one point, my tyres were about three times thicker diameter because of the mud. The rain also 'allowed' us to cycle through a ford. Great fun but soaking wet feet afterwards!
We cycled home either the same route or via country lanes through Streatley to Aldworth, Compton and East Ilsley. There's a big climb out of Streatley (whichever route you take) so that was the hardest section on the way home.
In Summary
The western section of the Ridgeway Trail is a mix of wide and narrow tracks, some climbs, grassy fields and some overgrown sections so there's something for everyone.
Many sections of the eastern end of the Ridgeway cannot be cycled after Streatley because it's a footpath so you need to follow the Swan's Way and other bridleways and country lanes.
I enjoyed my return to cycling the Ridgeway Trail. It was tough and a real challenge on some sections. However, the countryside was fantastic (and still remarkably quiet and unspoilt for central England), there were some glorious views looking north on Day 1 and even Didcot Power Station seemed attractive as it grew larger on the horizon as we returned to East Ilsley 😉
Want to know more? Leave a comment below if you have a question. There are also some good comments on my Cycling the Ridgeway Trail article from 2010.