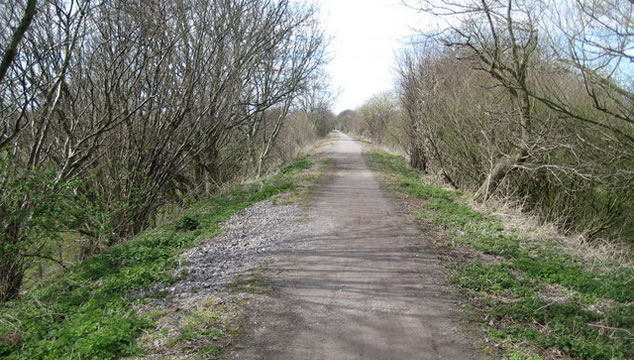 A couple of weekends ago, I spent an enjoyable two days cycling in the Chilterns. It's an area that I don't know very well so it was great to explore parts of it by bike. Here's my description of the trip.
Start and finish: Cadmore End (about two miles from Stokenchurch).
Mainly on-road cycling, with a couple of short bridleway/track sections and the Phoenix Trail.
Our group cycled it on mountain bikes (road tyres) and a cyclocross bike.
Day 1: 90 mile circular route via Thame, High Wycombe, and Marlow.
Day 2: 65 mile circular route via Thame (again), south Oxford, and Abingdon.
Where We Stayed
We stayed three nights in the Tree Hotel at Cadmore End. It's a pub/restaurant/hotel with a block of rooms at the rear. The pub features Indian food on the menu but there was a good choice of other dishes as well. It's a nice pub/restaurant but the rooms were a bit dated and need modernising I'd say. However, overall, the owner/manager and staff were very friendly and made us feel welcome.
There are no shops and only a few house in Cadmore End – and only one other pub (about a mile) – so we stayed and ate each night in the Tree. Otherwise, Stokenchurch is the nearest place for eating out. We stayed there before and I wrote about it in Cycling the Ridgeway Trail.
Planning and Navigating the Rides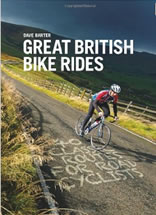 We took the Day 1 ride from Great British Bike Rides: 40 Classic Routes for Road Cyclists which describes some fantastic rides. The routes are all circular and the Chilterns ride is the same. In the book, it's 83 miles but we had to cycle to and from our hotel which added another 7 miles.
For Day 2, one of our group (thanks Dan!) planned another, shorter, circular route towards Oxford and Abingdon using MapMyRide and several Ordnance Survey maps.
The maps we used for both days are the OS Landranger series; 175 Reading and Windsor, 165 Aylesbury and Leighton Buzzard, and 164 Oxford.
During the rides, we used the maps and one of our group (thanks for leading Brian!) has a Garmin Edge 800 (GPS satnav for cycling) which really helps navigate without stopping and avoids getting lost!
Day 1 – 90 miles
We decided to cycle (clockwise) the longest of our two planned routes on the first day although rain made it  a wet start. We picked up the route south of Cadmore End with the tough climb at Gussetts Wood and then looped round north to Stokenchurch.
You can see the whole route above and it was a great day. There were some tough climbs but also a lot of flat country lanes and some great views. We split up in the afternoon and two of the group cycled the exact route via High Wycombe and Marlow near the end of the day. However, I cycled a slightly less hilly final 10 miles back to the hotel via quiet roads and villages parallel to the M40; I must have crossed the motorway back and forth about seven or eight times!
Despite splitting up, the six of us got back to the hotel at pretty much the same time (about 7.30 pm); we all arrived from various directions!
Day 2 – Oxford and Abingdon
Here's the second day's route.
For the second day, we cycled an anti-clockwise loop from Cadmore End via Bledlow Ridge (tough climb but fantastic descent), the Phoenix Trail, and on to Thame, then the southern suburbs of Oxford, Abingdon (lovely town, would like to revisit), and back to Cadmore End via Wallingford.
Unfortunately, my (Avid) front brakes failed near Thame (luckily not on the Bledlow Ridge descent!). The front brakes clip (looks a bit like a hairpin) became displaced/broken and there was a horrible clicking sound as it rubbed on the disc. Not really sure how this happened to be honest but it meant I had to walk the bike back to Thame where Two Wheels Cycles did a great job of replacing the clip and pads. Nice one lads!
I caught up (thanks for waiting Brian!) with the rest of the group later (they had got lost!) so we finished the ride together. The end of the day was a really tough climb on road and on a track near Ibstone (only a few miles from Cadmore End).
Summary
This trip was a tough one because the first day featured some hard climbs and the distances meant a couple of long days in the saddle. There was some great scenery on the routes though and we passed through some delightful villages. Overall, I enjoyed the two days cycling (despite my unplanned stop in Thame) and I recommend this area of the UK for cycling and exploring. Give it a try!